Lucky Sixes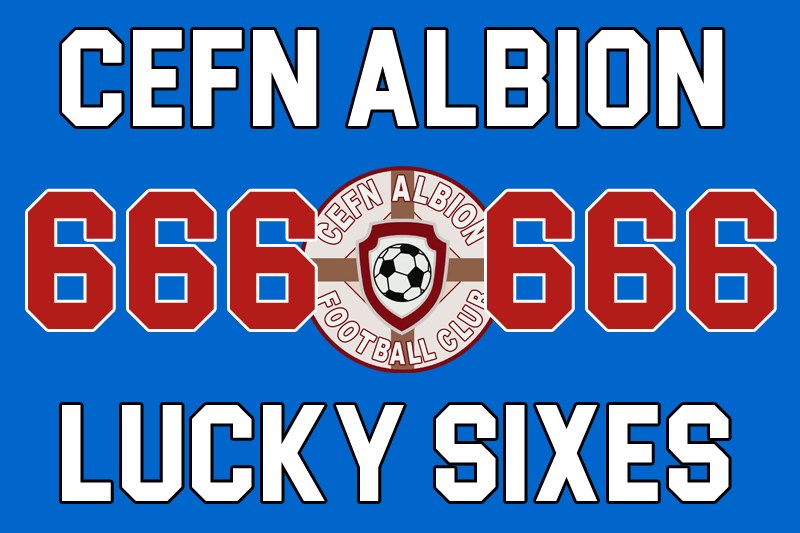 Lucky six results from 27 January 2018
William Russell Jones and Lee Valentine
The Lucky Sixes is a competition that is very important to the successfully running of our football club because it raises a steady amount of money on a weekly basis. Over the years Nicky Jones has been the person responsible for organising and managing all aspects related to the lucky sixes and we are really grateful for the fantastic work that he does.
The aim of the game is to predict all the correct results (x=draw, 1=home win, 2=away win) on all six games to win the jackpot. In the event of more than one person with all the correct results the jackpot will be shared. Jackpot will remain at £500 once this has been reached with the following jackpot building up each week.
If you are interested in selling some lucky sixes then you can pick up a sheet from the Cefn Mawr Community Social Club (The legion), Nicky Jones or use the link below to download one. If you decide to download the sheet from our website then please ensure that fixtures and dates are valid before you start selling.
We would like to thank all the other regular lucky six sheet sellers and of course the people who dig deep and have a go week in week out.
Well done everyone, please keep up the great work in aid of our football club.
Last Jackpot Winner(s)
The lucky sixes was last won by Matt Lewis on 14 May 2016. The jackpot won was £100.